Union for Life

Did you know that your Union Membership does not end in retirement?
When you sign your NYSUT Union Card you become a NYSUT member for life! NYSUT supports you from the beginning of you career and throughout retirement with programs and services that meet your needs for the different phases of your life. Retiree membership was first granted in 1976 and NYSUT has worked throughout the decades to increase Retiree services. Last year (2021) marked the 30th Anniversary of the creation of NYSUT Retiree Councils and retiree representation at the RA, as a result of the 1991 NYSUT Constitutional Amendment that provided prepaid retiree membership with full participation and voting rights for retiree members.
NYSUT Retirees have grown in numbers from 33,000 in 1991 to 250,000 in 2021.
Visit NYSUT's Main Retiree website page for a host of information specific to retirees. You can access the retiree page by clicking here.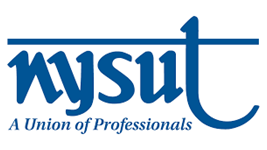 Note: It is important for you to keep connected by updating your information on NYSUT's website. If you already have a nysut.org login you can sign in and update your information using the link below. Click Here to update your information NYSUT: A Union of Professionals. www.nysut.org
If you do not have a nysut.org login account, you can click the link below. It only takes a few minutes to set up and account that will give you access to copies of your membership card and other important information online. Click Here to create an account at nysut.org
Retiree Services Consultant
• NYSUT has eleven retiree consultants that serve as a liaison between NYSUT and retirees. Responsibilities include organizing an annual conference that allow retirees to remain informed on pertinent educational issues. The consultants are also available to discuss any retiree concerns.
RC#13 Retiree Services Consultant Contact Information:
Sheryl Baker Delano
sheryl.delano@nysut.org
Cell phone 845-706-6986
Click Here for Retiree Services Consultants at nysut.org